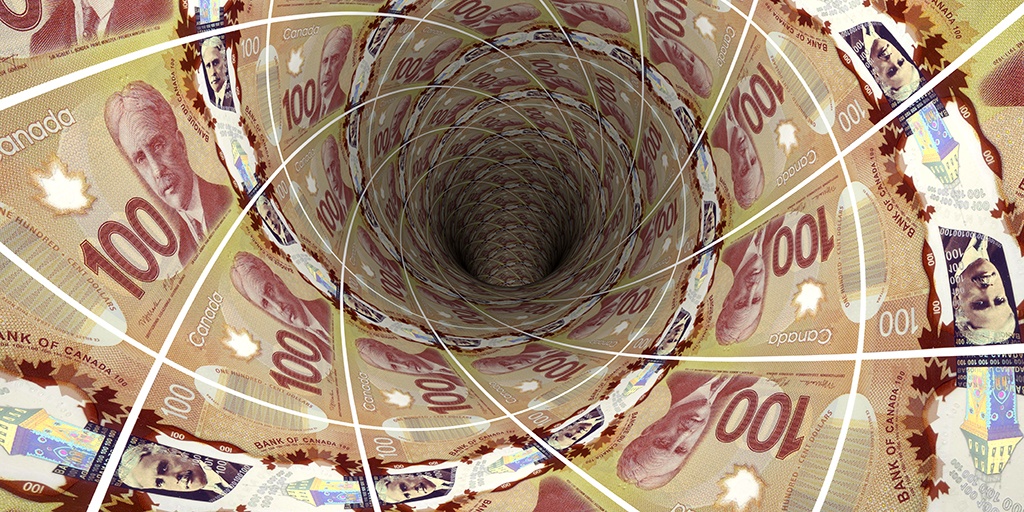 Most Canadian banks, credit unions and other financial institutions have in-house collections departments as part of their risk management and loss reduction infrastructures. For the most part, these offices are staffed with highly competent financial services debt recovery teams and perform very well at collecting defaults on credit card debt, mortgages, lines of credit, leases, and other banking and financial services lending products.
So then why would these financial institutions need a collection agency, you may wonder. At MetCredit, some of our best, longest-standing client relationships are with banks, credit unions and other financial services providers.
In fact, we have provided uninterrupted financial debt recovery services to one of Canada's biggest banks since 1974—our second year in business!
Here are three great reasons why top banks and other lenders use a collection agency:
1. Objectivity Matters in Financial Debt Recovery
When a customer in default receives a call or notice from the bank, it can often be highly effective. But some situations are not so easily resolved. A collection agency brings third-party psychology into play, providing your business with distance from the problem-solving process. Customers can appreciate that accounts in default are sent to a collection agency as a matter of banking policy, and respectful, helpful handling of matters by that third party can increase the likelihood of customers and the people they influence returning when their financial situation improves. Today's default can be next year's success story.
2. Better Problem Solving
There can often be underlying reasons why the customer is resistant or unable to resolve the default, and many in-house collections officers lack the training, time or instincts to dig deeper into the barriers and underlying issues. This is an area in which MetCredit brings particular strength as a top-performing collection agency partner. Our highly-trained financial debt recovery team members located in cities across Canada are adept at and well resourced for helping banking customers in default resolve problems, find the money to pay—even help the customer or member to get a job (see the unique tutorial we have developed). With a longstanding physical office in Montreal, MetCredit is empowered to collect consumer debt in Québec, and our team members provide service in more than 20 languages.
3. Brand Reputation Management
When a bank's employees call customers directly in the interest of financial debt recovery, it creates an immediate tension between the customer-oriented brand and the consequences of default. For credit unions, the stakes are higher still, because the customer in default is also a member and an owner. A truly great collection agency can make a world of difference in safeguarding your brand reputation, and this is where MetCredit's deeply engrained core value of Respect becomes especially important to our clients. We view every call as a collaborative problem-solving opportunity in financial services debt recovery, and work alongside your customer to have the default resolved as quickly as possible. Still, collection officers are human beings, and rare occasions when a mis-step is made by the team member of a collection agency as an independent third-party contractor, we are accountable. You as the client have more maneuverability in addressing the issue and protecting your brand reputation. We are trusted experts with a long track record of regulatory, security and policy compliance for some of Canada's largest banks and financial service providers.
Choosing a partner in a financial debt recovery services provider is no simple matter. That's why we've created a helpful Guide to Canadian Collection Agencies. And my financial services teams and I are always available to plan a trial implementation to demonstrate why MetCredit is the financial services debt recovery agency of choice to many of Canada's banks, credit unions, treasury branches, leasing agencies and other credit grantors nationwide.